Deposit is the way of Loading Deposit to your Ooredoo Money Wallet.
There are six easy ways to do this:
Option 1: Deposit via Debit Card
Deposit Via Debit Card to Ooredoo Money Wallet
Add cash to your Ooredoo Money wallet using your debit card from any bank in Qatar! No need to leave the house.
Ooredoo Money has integrated with Qatar Central Bank's Debit Card Payment Gateway to enable you to deposit funds to your Ooredoo Money wallet using your debit cards from any Qatari bank.
The entire process can be completed via the app.
Simply log in to your Ooredoo Money app and take these quick and easy steps;
Tap 'Deposit'
Tap 'Local debit card (NAPS)'
Enter the amount you wish to add to your wallet
Enter your card details and tap 'Continue'
Enter the OTP you'll receive on the mobile number registered to the card
Enter the card PIN and tap 'Pay'
Check the transaction receipt and make sure everything's correct.
You can then use the balance in your Ooredoo Money wallet for all your usual transactions. Please remember to check with your bank if your card is not allowed to perform online transactions in Qatar using your Debit Card.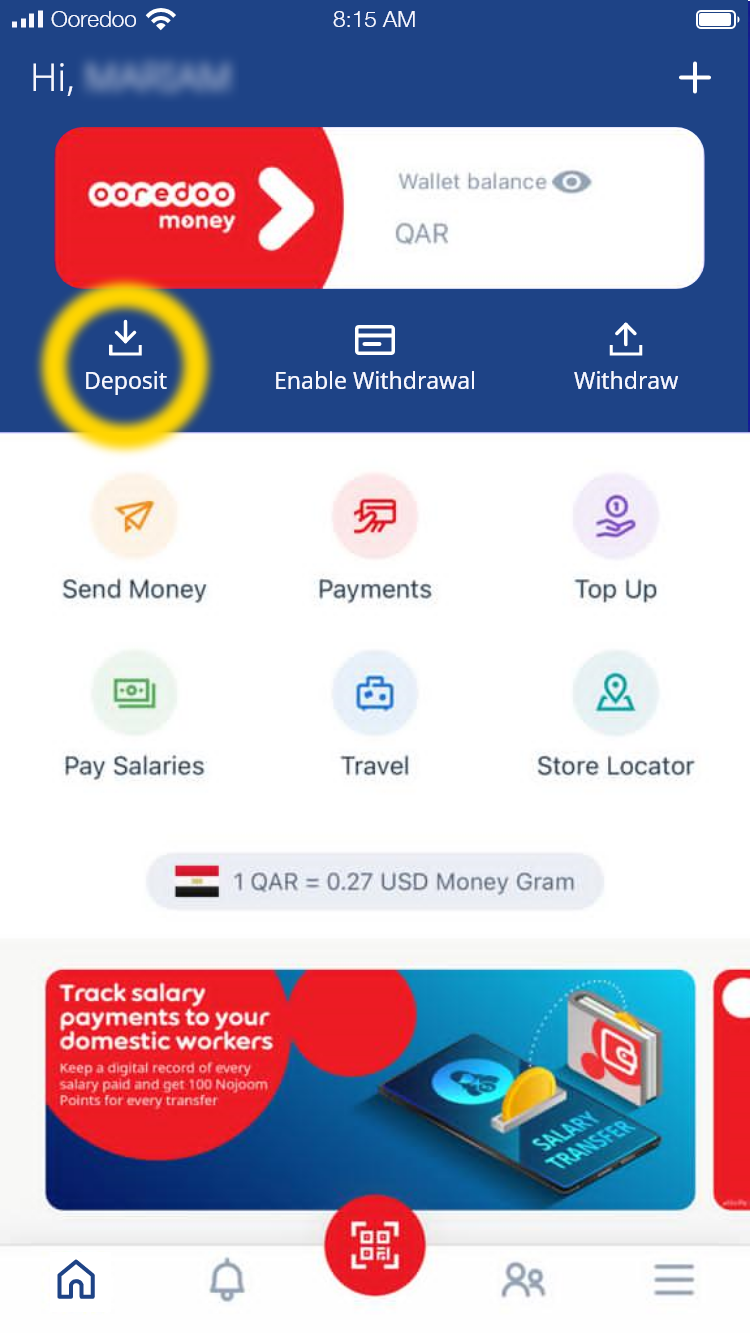 1. Log-In to Ooredoo Money App and click Cash-In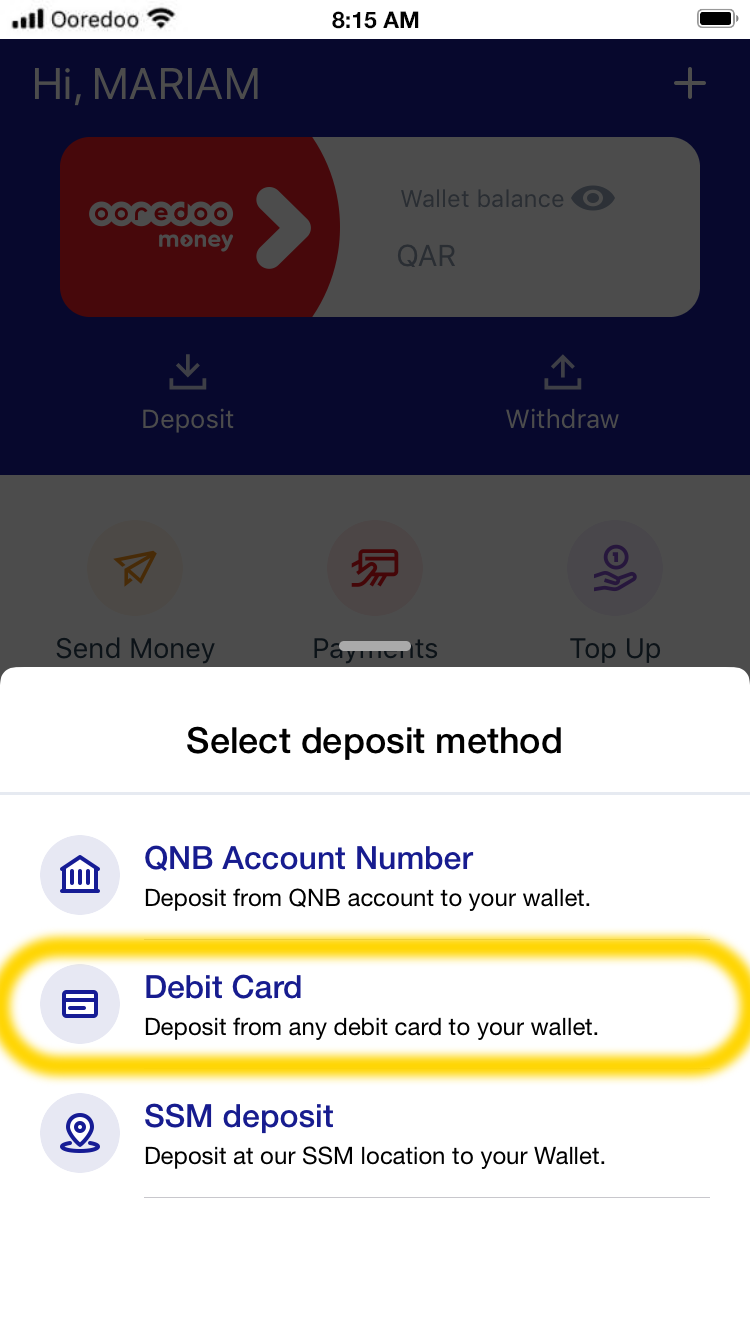 2. Click "Local debit card (NAPS)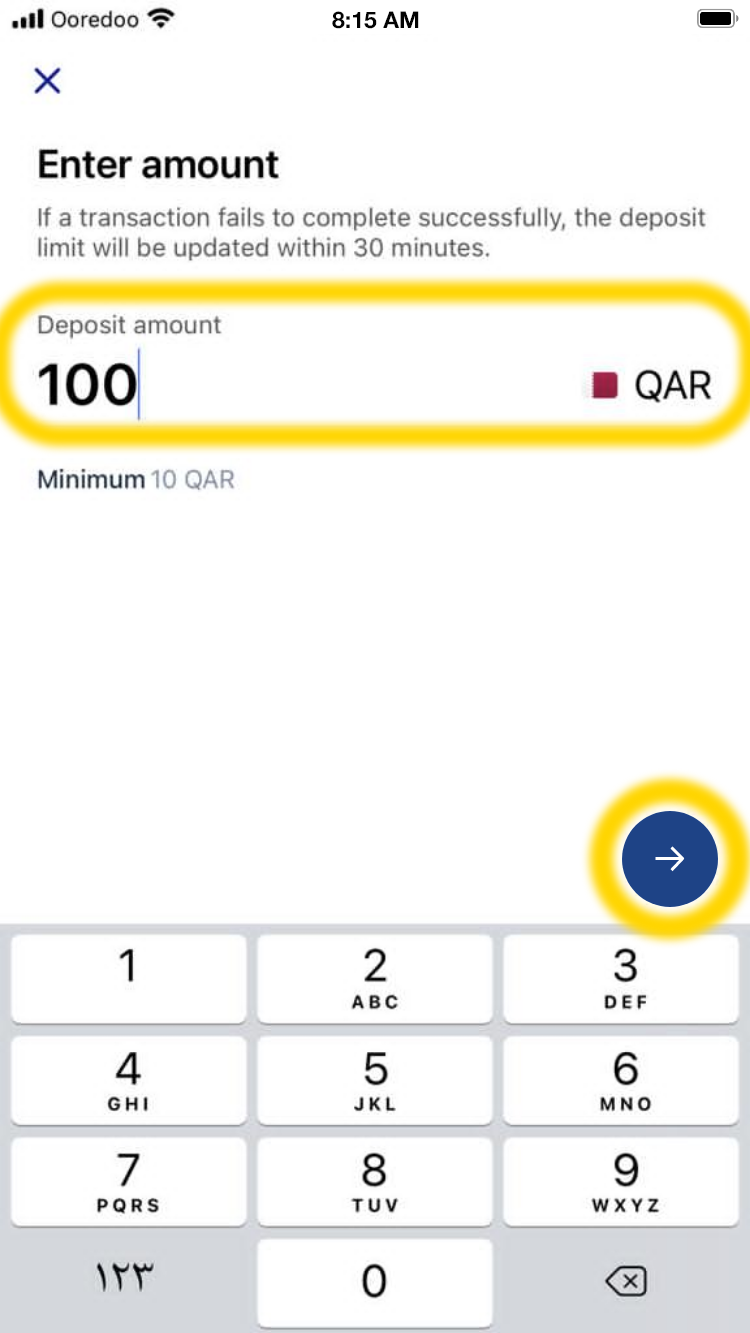 3. Enter the amount and remarks if any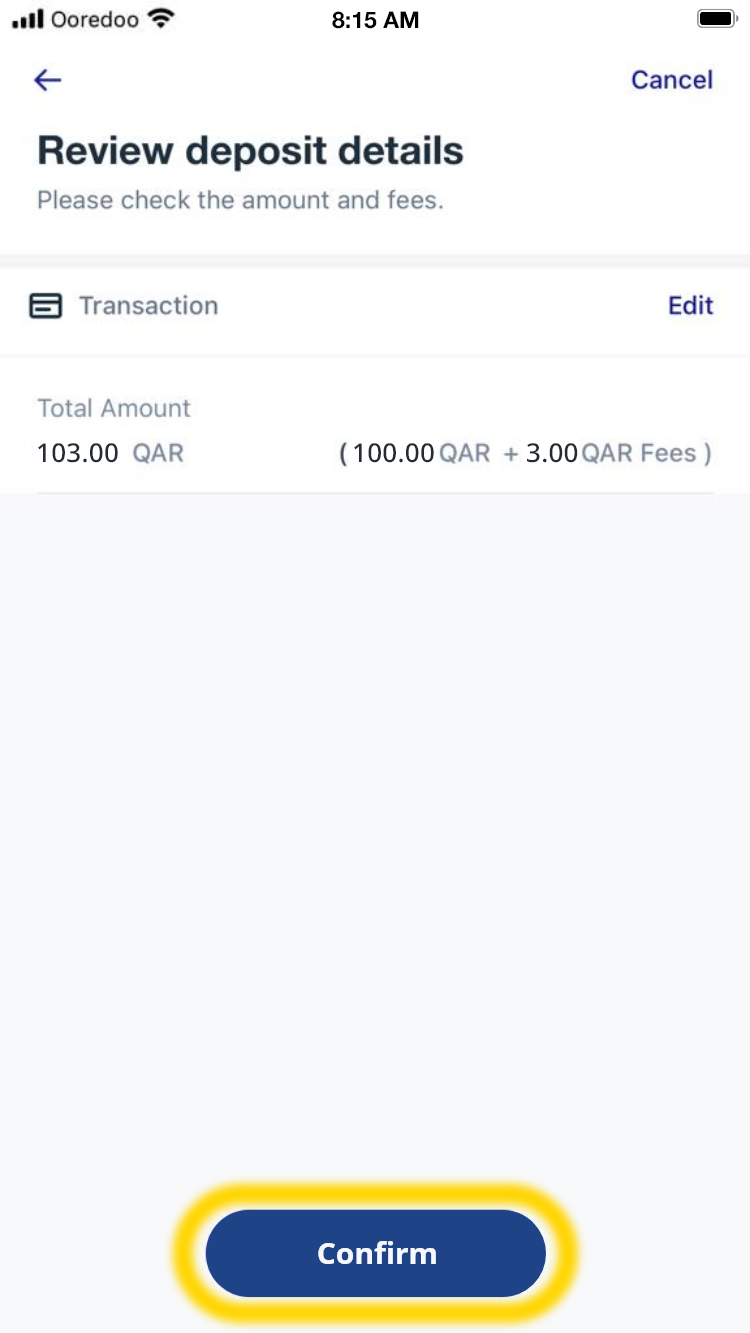 4. Enter Card Details and click Continue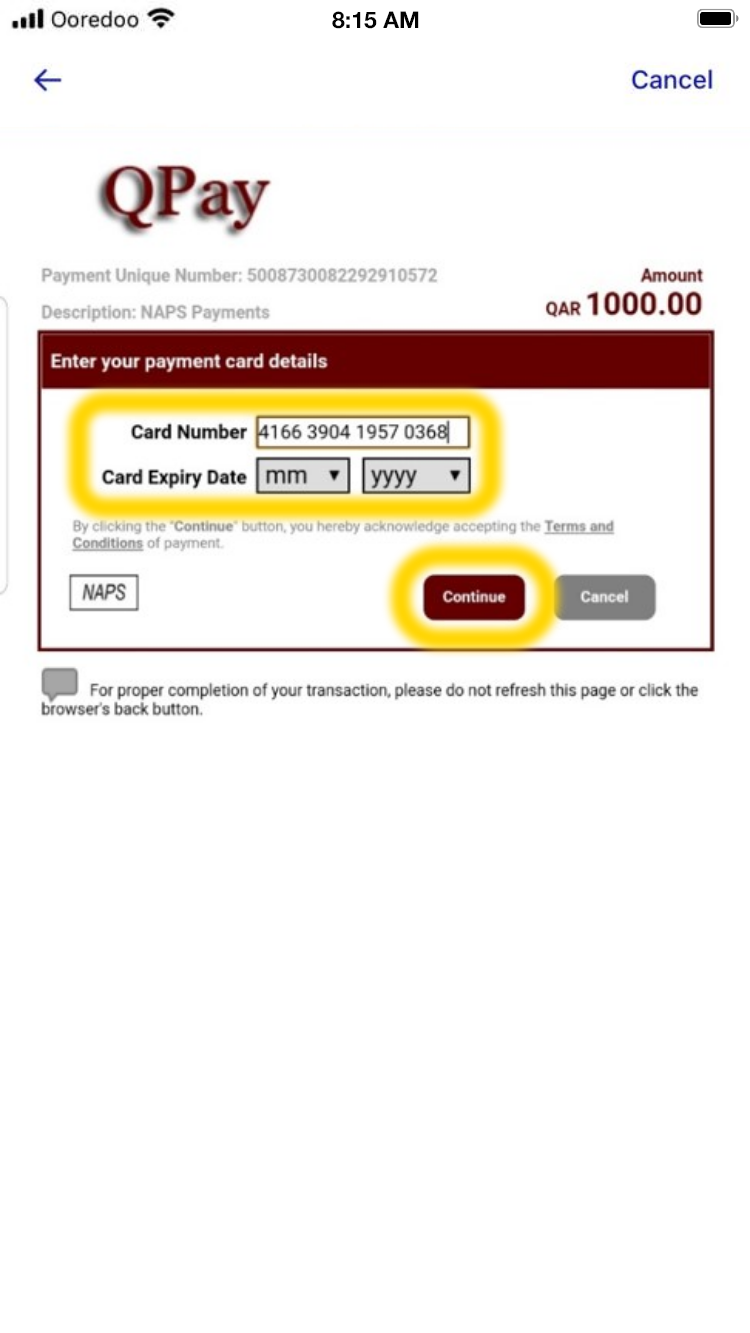 5. Enter OTP received on your mobile number registered with card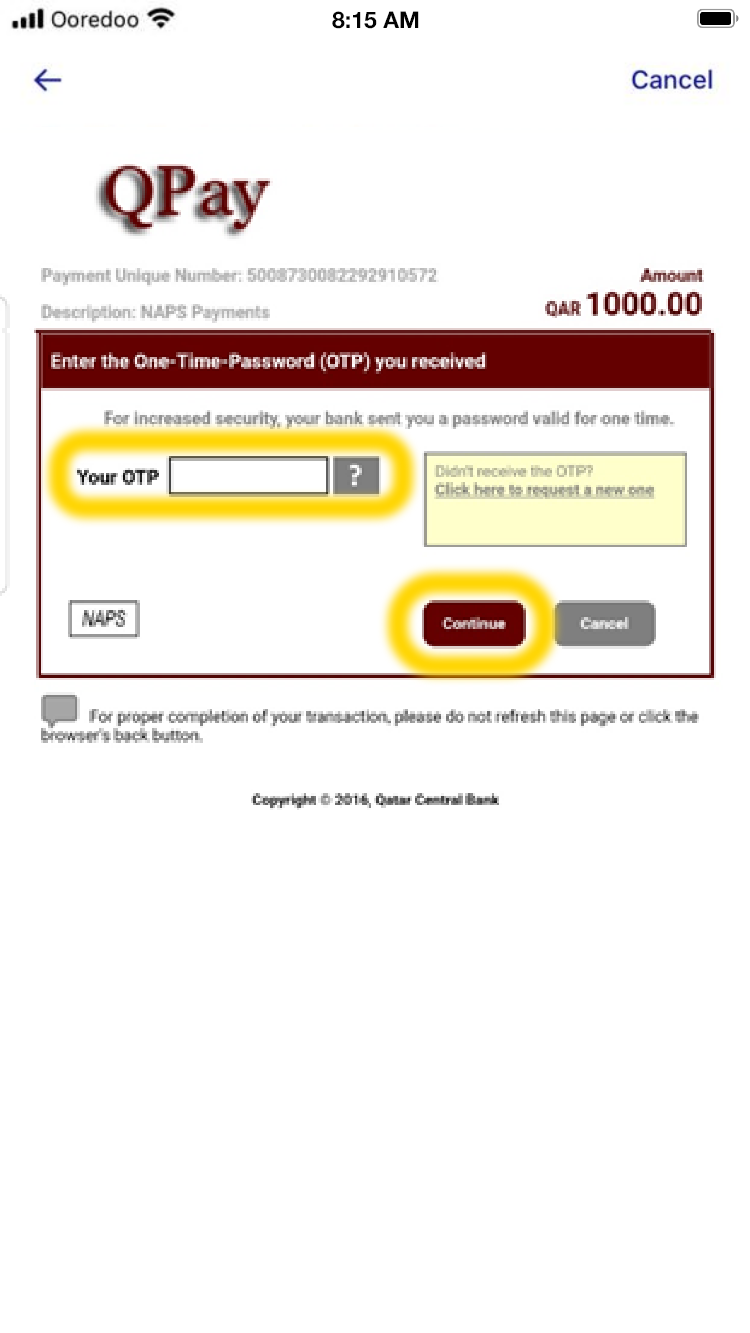 6. Enter Card PIN and click Pay
7. Transaction Done, Verify Receipt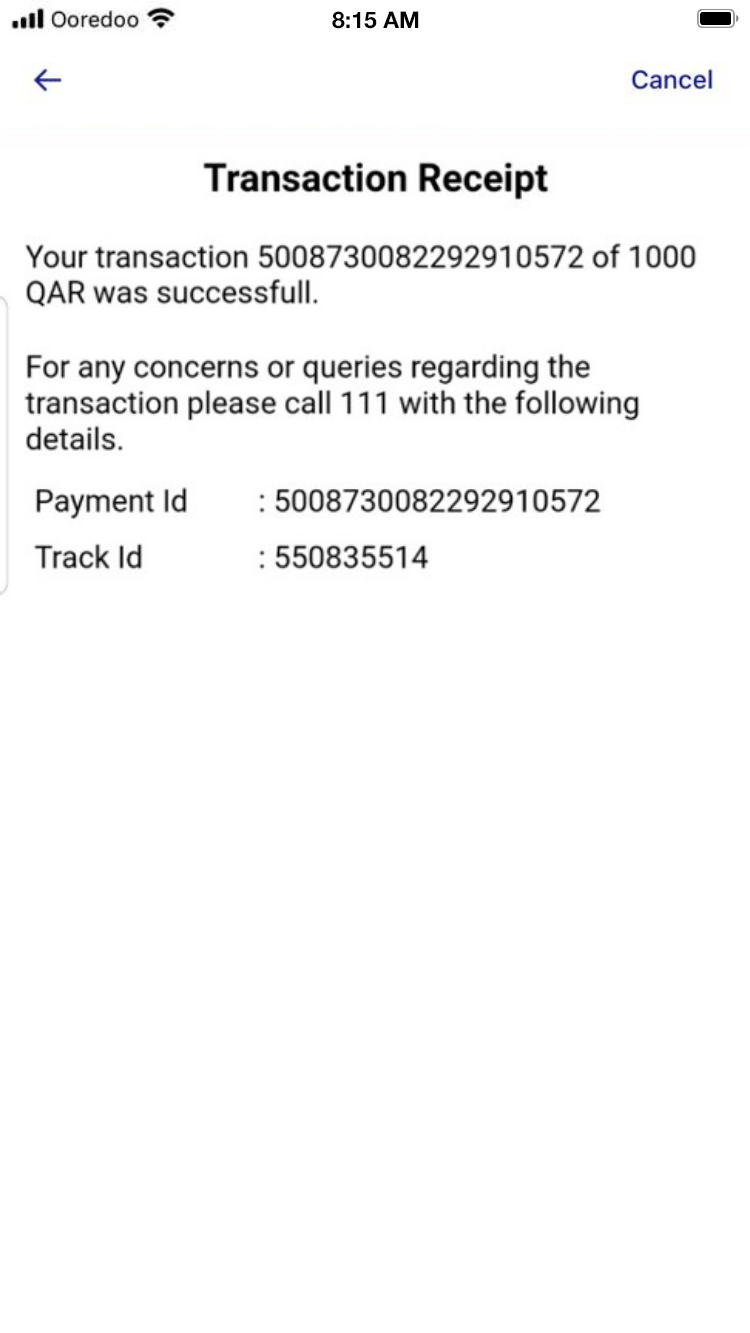 Option 2: Deposit via Ooredoo Self Service Machine
Use an
Ooredoo Machines (SSM)
and follow the on-screen instructions to easily and instantly Deposit money to your Ooredoo Money Wallet.
Screen Flow for SSM Deposit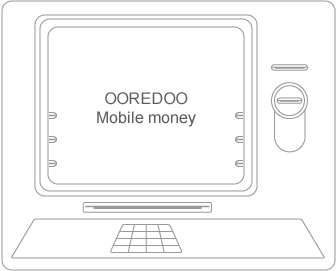 Step 1: Go to a Ooredoo Machine (SSM) and press any key to access the options menu.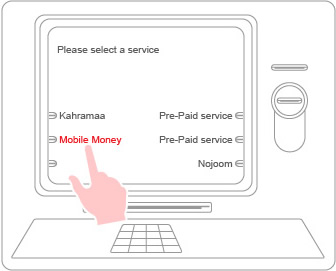 Step 2: Select Ooredoo Money.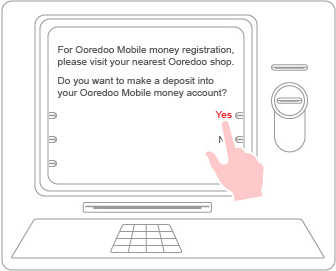 Step 3: Select Yes to confirm deposit.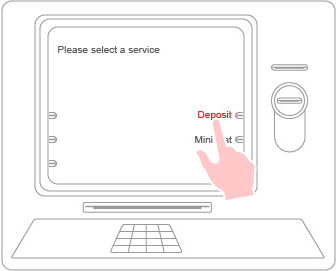 Step 4: Enter your QID Number.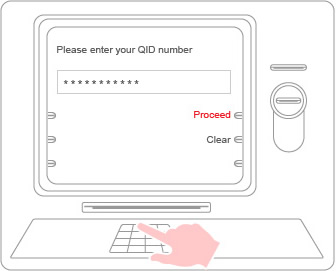 Step 5: Enter Mobile (Wallet) Number.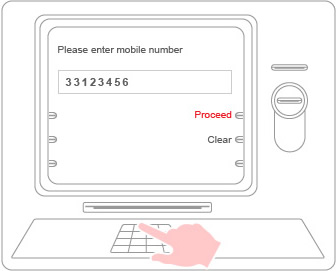 Step 6: Select deposit.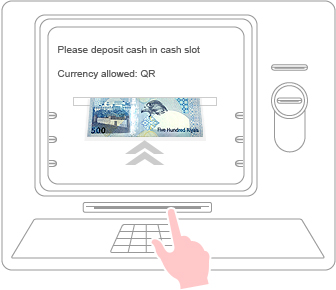 Step 7: Put Deposit the Cash Slot once open.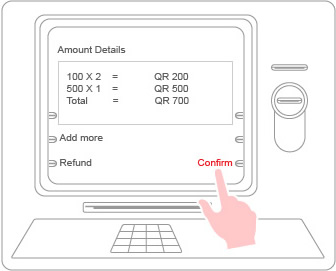 Step 8: Confirm Amount.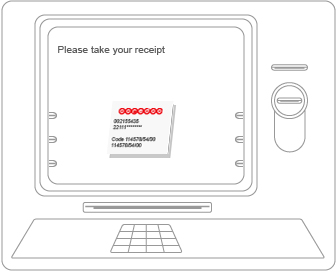 Step 9: Collect Receipt.
Option 3: Deposit via QNB Mobile Payment Service (EazyPay)
Transfer money to your Ooredoo Money Wallet directly from your QNB Account using QNB Mobile Payment Service (visit
www.qnb.com.qa
for more details).
Brief steps:
Call QNB Customer Care Centre to register for QNB Mobile Payment service.
To Transfer Fund from QNB Account to OM Wallet:

Simply send an SMS to 92111 in the following format from the mobile registered for QNB Mobile Payment service:
OMM <space> Mobile (Wallet) Number <space> amount in QR

OM Example: OMM 33123456 500.

Once the request is sent, you will be asked to confirm by replying with OK OTP (received from QNB via SMS) to 92111.
Upon confirmation the requested amount shall be transferred from your QNB Bank Account to the beneficiaries' Ooredoo Money (OM) Wallet".
Option 4: Deposit via Ooredoo Premium Dealers:
Great news! Ooredoo Money services are now available at selected premium dealer outlets! You can deposit money into your Mobile Wallet, add beneficiaries, learn more about how Ooredoo Money works and more. It's a one-stop solution for sending money all around the world!
Visit us at our Ooredoo shops or any of the Al Anees, Starlink, Ghasham, Jumbo Electronics outlets, and Telegraph Telecom.
Visit any Ooredoo shop or any Partner Dealers' Outlets with the cash amount that you want to deposit.
Provide your mobile number.
You will receive a confirmation SMS automatically and get a paper receipt from the team in store.
You are now all set to enjoy the unmatched convenience of Ooredoo Money!
Option 5: Deposit by getting salary into your wallet
Just Request your employer to transfer money directly to your OM Wallet using Local Transfers Option.
You may also receive money into your OM Wallet from any local transfer from other OM Wallet holders.